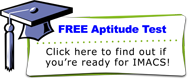 Be Prepared for the AP Calculus Exam
Be Prepared for the AP Calculus Exam is your indispensable guide to ensuring your students score well on the Advanced Placement Calculus AB or BC exam. This book features an outstanding team of authors and practice exam contributors: veteran AP Calculus teachers who have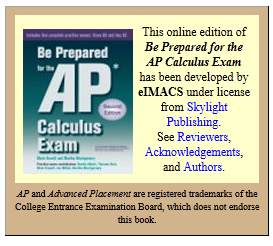 served on the AP Calculus Test Development Committee and are College Board consultants, exam grading leaders, and AP award recipients.
Exam tips
An introductory chapter describes the exam format and requirements and offers essential tips for successful exam taking. Eight review chapters thoroughly cover all of the AB and BC material.
Practice questions and tests
Embedded in these chapters are more than two hundred multiple-choice and free-response questions with solutions that show effective strategies and shortcuts. Five complete practice exams with answers and solutions (three AB and two BC exams) will give students plenty of practice material and help them to decide whether to take the AB or BC exam.
Past Exam Questions
This course contains annotated solutions to free-response questions from past AP exams. Be Prepared will help your students focus on the AP Calculus exam requirements, review the material, and fill the gaps in their knowledge. They can review, practice, and take the AP Calculus exam with confidence, knowing that they are well prepared.
Please note that IMACS does not order AP exams for students. Obtaining a copy of the actual AP exam must be arranged through your school or you can visit the College Board's website here for more information.
Testimonials
What do teachers who use this course have to say?

The online version of Be Prepared for the AP Calculus Exam from IMACS is an extremely useful tool. It provides a comprehensive review of the AP Calculus concepts, as well as additional review problems and practice tests. The program has many features that allow me to coordinate which chapters and practices tests to assign. Students get immediate feedback on auto-graded online exercises, and I can monitor their progress and target instruction where needed. Our school achieves great success in the AP Calculus AB and BC tests every year, including multiple years in which all of my students earned 5's. The IMACS review program is an integral part of that accomplishment.

Paloma Murray
AP Calculus Instructor
American Heritage School
Plantation, FL