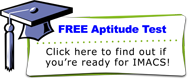 Be Prepared for the AP Computer Science Exam
An online, interactive edition of the popular review course for the College Board Advanced Placement Examination in Computer Science in Java written by Maria Litvin of the Phillips Academy, Andover, Massachusetts, and Gary Litvin.
Since its first edition appeared 1999, Be Prepared for the AP Computer Science Exam has helped tens of thousands of students earn high scores on the AP CS exams. Whether you sit in the front row, the back row, or anywhere in between, this book will help you focus on the AP exam requirements in Java, review the material, and fill the gaps in your knowledge. A thorough review section includes over sixty multiple choice questions with complete solutions that show you effective strategies and shortcuts. Six complete practice exams with answers and solutions, and whose level of difficulty matches or exceeds that of the actual exam, will give you plenty of practice material to prepare you for the AP® exam.
Interactive Edition
This interactive edition brings significant advantages to AP students and teachers:
The online edition of Be Prepared for the AP Computer Science Examination has been developed by eIMACS under license from Skylight Publishing. Visit skylit.com for details.
AP and Advanced Placement are registered trademarks of the College Entrance Examination Board, which does not endorse this book.
As students complete chapters of the review and the practice tests, confirmation of the results may automatically be emailed to the student's teacher.
As students attempt the more than sixty sample multiple-choice questions, answers are graded online, and results tracked in the student's online gradebook.
Students take practice exams under timed conditions, either at home or at school. Multiple choice tests are graded automatically when time expires. Students may retake the timed tests as often as they need.
Questions are conveniently categorized according to whether they were answered correctly, so that students can concentrate on those questions where mistakes were made.
Teachers can allow students to work at their own pace through the material, yet still keep precise information about each student's progress.
This Interactive Edition enables students to take the AP Computer Science exam with confidence, knowing that they are as well prepared for it as they can possibly be!
Please note that IMACS does not order AP exams for students. Obtaining a copy of the actual AP exam must be arranged through your school or you can visit the College Board's website here for more information.