---
May 14, 2018 Filed under:
Meet IMACS
— IMACS Staff Writer @ 1:00 am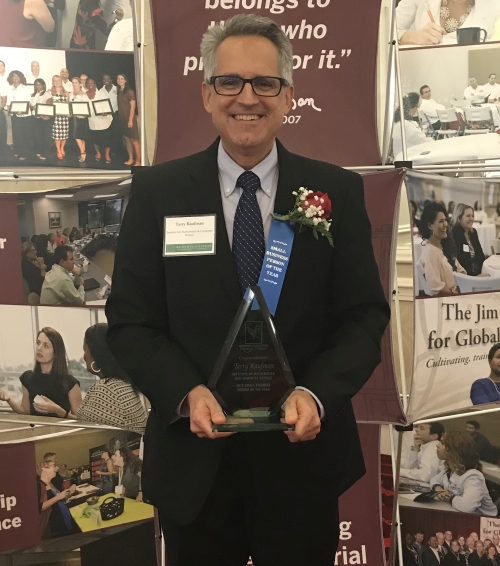 Terry Kaufman, President of the Institute for Mathematics and Computer Science (IMACS), co-founded IMACS in 1993 to provide talented students with an outlet for reaching their highest potential in math, computer science and logical reasoning. Over the past 25 years, IMACS has grown steadily from just 37 students in Plantation to over 1,000 students across South Florida and more than 3,500 students online.
Terry is most proud of the fact that IMACS regularly produces graduates who go on to leading universities such as Stanford, Harvard and MIT. Having graduated with a masters degrees in Mathematics from Johns Hopkins University followed by a successful high-tech career, including 10 years in software development and management at IBM, Terry is well aware of the creative thinking and problem-solving skills that top universities and cutting-edge companies look for and strives to develop these skills in every IMACS student.