---
The following is an excerpt from Geometry: Incidence and Transformations, the first of three Geometry courses in the self-paced Elements of Mathematics: Foundations (EMF) series. EMF covers Pre-Algebra through Precalculus, plus several university-level topics, with the depth and sophisitication needed to challenge and mathematically talented children. Limited Time Offer: The first EMF course is available at 25% off regular tuition for students who enroll on or before October 31, 2017. Learn more at www.EMFmath.com.
In this course and the next our main focus is on Euclidean geometry. As you have undoubtedly noticed, in the preceding courses we have quite frequently talked about, considered, and even worked with a wide variety of geometrical concepts. But we have been relying on common knowledge and your intuitive understanding of such things; we have only rarely hinted at the formal underpinnings of this very important and pervasive area of mathematics.
The history of the study of geometry is very long and honorable, springing out of humanity's attempts to describe mathematically the forms, shapes, and patterns seen in the real world.
Roughly speaking, our intended plan of study in this course is as follows: Each of us has a store of experiences with real objects, their forms, and their shapes. These experiences will be refined as we draw pictures of objects, observe specially constructed models of objects, and think about experiments that could be performed with these objects. As we sharpen our experiences with physical objects, we will describe corresponding geometric objects (such as points, lines, and planes), and decide what properties these geometric objects should have if they are to be mathematical replicas of the real objects. Of course, geometric objects, like all other mathematical objects, are abstractions, so the only role that can be played by our drawings and experiments with physical points, lines, and planes is that of serving as a guide to the properties that should be ascribed to their abstract geometric counterparts.
The properties we ascribe to the geometric objects will be called agreements. That is, we will agree to accept a certain property about geometric points and lines, say, because our experience strongly suggests that physical points and lines have that property. Of course, agreements in geometry, as in real life, have consequences. This then is the activity of geometry: to find out what the consequences of the basic agreements are.
In other words, we shall agree that the geometric objects we wish to study have certain basic properties. We shall then deduce that geometric objects with these properties must also have certain other properties. We will discover these new properties, not by looking at the objects (remember, geometric objects are abstractions!) but by thinking about them. We will express our thoughts in arguments of the following general form: Since we have accepted our basic agreements, then we must also accept that such and such is the case. But then we are constrained to accept that thus and so, etc. Finally we examine these new properties in order to decide whether they too are compatible with our experience of physical objects. In this way, Euclidean geometry becomes the mathematics of the shapes and forms of the world around us.

---
The IMACS Blog reconnects with alumnus Mark Engelberg who recently released three new coding games through ThinkFun and Target. (Win an autographed copy of one of Mark's new games!) Mark's passion for computer science, math and logic led him to an award-winning career in puzzle and game design. He is also an active speaker in the Clojure programming language community. In this post, Mark talks with IMACS about what it was like to be a homeschool dad to two amazingly talented children who are now accomplished young adults in their own right.
First, tell us about your new ThinkFun games.
Two years ago, I invented a programming puzzle game for ThinkFun called Code Master. Code Master was a commercial and award-winning success, so ThinkFun asked me to develop a new line of puzzle games, where each game would highlight a specific underlying principle of computer science. The new line of games is called the //CODE Programming Game Series. To design the games, I started from a list of concepts I wanted players to encounter, and kept trying out ideas and tinkering with the rules until I felt I had a combination of mechanisms that covered those concepts and was fun to play.
The first game in the series, On the Brink, is an introduction to procedural abstraction — the idea that we're not just writing programs to solve a one-off task, we're building components that solve multiple instances of an underlying problem, and then using those components to build higher-level components, and so on. The second game, Rover Control, focuses on the essential skill of stepping through programs in your head and visualizing the outcome, particularly with flow control constructs like if-then-else statements, while loops and for loops. The third game, Robot Repair, is all about Boolean logic. When developing Robot Repair, I leaned heavily on the material that I learned as a child in IMACS' Advanced Mathematical Logic courses. I think students in your Logic courses are really going to enjoy Robot Repair. Like their predecessor, Code Master, all three of the new games are "unplugged" computer science board games that come with a book of puzzles for solo or cooperative gameplay.
You are also a parent of two gifted children who are now ages 19 and 17. About how old were Alex and Molly when you first suspected that they were gifted? What were the signs?
I was a stay-at-home dad, and when Alex and Molly were toddlers, I taught them to read and write and gave them daily math lessons. Honestly, I mostly did those things to keep myself from getting bored; it was fun for me to feed their intellectual curiosity. My wife did the same with the kids when she was home from work. That was just our parenting style. We wanted the kids to have the opportunity to learn these core skills as soon as they were capable, and the easiest way to achieve that was to throw a lot of educational activities at them early, just to see what would stick. As it turned out, more of it stuck than we expected!
I didn't really have much to compare their development to until the day I went to Alex's kindergarten orientation. As the teacher explained what the students would be doing in the coming year, it dawned on me that my kids had already done those things. I realized that I had inadvertently given my kids a big jumpstart, and what I had been doing was working, so I might as well keep doing it. And that's how I ended up deciding to homeschool my kids.
Because I homeschooled my kids, the label "gifted" didn't really come into play. I never needed to get them tested, or prove anything to a school official. But it was clear to me that they had the capacity to learn faster than what our school system provides, so I set out to do my best to keep them challenged and allow them to fully develop their individual talents.
How did you feel when you knew for certain that they were gifted?
It felt like a tremendous responsibility to help them achieve their full potential, even more so because I was choosing to take on that responsibility myself rather than relying on the school system. If things didn't work out, I would have no one to blame but myself. It was a lot of pressure. I didn't really doubt my capability to teach them, but I knew it would be an enormous undertaking, one that would require the bulk of my time and attention for nearly 20 years. It was well worth it — I'm so proud of the young adults they've become — but I'm relieved to have reached the point where that responsibility is behind me rather than in front of me.
As you looked into ways to meet their educational needs, what did you discover?
One pleasant surprise was realizing that it isn't necessary to be an expert in everything in order to meet your kids' educational needs. In many cases, it's more about playing the role of an advocate, connecting them up with the right resources. I would track down private teachers, public school classes, homeschool co-op classes, other parents, books, videos, and websites for the areas I was less equipped to handle. I did my part for the homeschooling community by serving as a teacher of math and computer science for many other talented kids whose parents were not as adept at those particular subjects.
What were some of the programs, opportunities or approaches that you found helpful in making the most of their talents and interests?
One of the things that was really important to me was to make sure my kids had a strong foundation in math and computer science. Fortunately, I have the advantage that I learned the IMACS curriculum when I was in middle school and high school. This made it easy for me to teach these subjects because I'd already experienced first-hand what a top-tier math and CS education looks like. To duplicate that experience for my kids, I simply taught them using the same materials and techniques that I had learned at IMACS and in college. Those resources played a big role in giving me the confidence to homeschool.
What were some of the benefits and challenges of homeschooling? How did you deal with the challenges?
One of the biggest challenges of homeschooling is that it takes effort to find a community to be a part of. We are fortunate that here, where we live in Seattle, there is a robust homeschooling community and we were able to find a group that fit our personalities and make many dear, lifelong friends. Once we found the right community for us, those rich social interactions became one of the biggest benefits of homeschooling. Our weekly park days remain some of my most cherished memories.
Another big challenge is that, even though my kids are close together in age, they were far enough apart that I couldn't do the same lessons with them. I always felt like I was struggling to give each of them the level of individual attention I wanted to give them. My solution was to make certain parts of the day relatively structured and leave the other parts of the day flexible so that I only needed to schedule the structured parts. For example, I might be doing structured math lessons with one child while the other was doing creative writing or watching an educational video, and then switch.
What were some other challenges you faced in parenting gifted children, and how did you deal with those?
Gifted children can be wildly asymmetric in their abilities, and wildly different from one another in terms of their talents and interests. It was a constant challenge to avoid getting impatient when one of my children would struggle with a concept that came naturally to the other. I had to keep reminding myself that it was totally normal for them to have different strengths and weaknesses.
How did being a gifted adult who was once a gifted child affect your educational and non-educational parenting choices?
This was especially helpful when my kids' interests dovetailed with my own. My son, for instance, developed a keen interest in programming, and thanks to my own background, I knew exactly what to do to support him in that interest. When my kids' interests and abilities diverged from mine, it was a lot tougher, and I ended up doing what any parent would do … seeking out people and resources that could help my kids develop their talents.
What are your fondest memories of raising Alex and Molly?
Probably my fondest memories are the many times we played board games together over the years. For those moments, instead of having a parent/child relationship, or a teacher/student relationship, we were just people playing games together and enjoying each other's company. I feel like at those moments, I really gained some insight into their character, and got a glimpse of what they would be like as adults.
What are your hopes for them in the future?
My hope has always been for them to be good, caring, compassionate, independent, happy adults. The good news is … they already are. I'm done! Woohoo!
Robot Repair was inspired by Mark's study of the IMACS' Advanced Mathematical Logic curriculum.
Residents of the continental United States are eligible for the Robot Repair Raffle. The autographed copy of Robot Repair will be shipped only to an address in the continental US. To enter the raffle, complete the following steps:
Parents must register their child to take either the EMF Aptitude Test (ages 10-14, approximately) or the eIMACS Aptitude Test (ages 14-18, approximately).
On the aptitude test online registration form, type "IMACS Blog" in the box for "How did you hear about us?" or "How did you hear about IMACS?".
Have your child take the aptitude test for which he or she is registered. The test must be taken during the period October 1-30, 2017. (No minimum test score is required to qualify for the raffle.)

---
A typical pre-algebra curriculum is designed to promote computational or procedural fluency. Unfortunately, that is rarely enough to engage gifted minds. Pre-Algebra Plus, an online course within the Elements of Mathematics: Foundations program, offers gifted students a better option.
Five Reasons Gifted Students Prefer Pre-Algebra Plus
Is your mathematically talented child ready for pre-algebra? Does he or she need a flexible, online course designed for the gifted thinkers? Pre-Algebra Plus is that course. Visit the Pre-Algebra Plus website to learn more about course content and enrollment.
Special Offer: Pre-Algebra Plus is offered to new students at a 33% discount to regular price. Visit www.EMFmath.com for details.

---
Acceleration Helps But Gifted Kids Need More
For mathematically talented children, acceleration is a commonly used approach to address their need to be challenged. While acceleration can save gifted math students from unnecessary repetition, by definition acceleration cannot go deeper than the standard curriculum, and deeper is what many of these students desperately need. Mathematically talented students deserve to be inspired by engaging curriculum, not merely less bored. Educators know this and are seeking better solutions that offer gifted math students the opportunity to study genuine mathematics with the depth and sophistication that match how their gifted minds work.
Common Characteristics of Gifted Children
The National Association for Gifted Children (NAGC) lists common characteristics of gifted children. Twelve that relate particularly to the study of mathematics are:
Rapid learner; puts thoughts together quickly *
Excellent memory *
Advanced comprehension of abstract ideas
Enjoys solving problems, especially with numbers and puzzles
Thinking is abstract, complex, logical, and insightful
Longer attention span and intense concentration
Learn basic skills quickly and with little practice *
Asks probing questions
Highly developed curiosity
Interest in experimenting and doing things differently
Puts idea or things together that are not typical
Vivid imaginations
Of these twelve characteristics, acceleration can make maximum use out of only 1, 2 and 7 to deliver a learning experience that is somewhat better than no accommodation at all. The other nine characteristics require an approach that is fundamentally different from the standard curriculum, which is designed to work with typical students.
EMF Understands Gifted Thinkers
Elements of Mathematics: Foundations (EMF) provides that fundamentally different approach. Developed by a team of mathematicians who teach gifted children, EMF was designed from scratch to leverage all 12 characteristics. The result is a curriculum that allows talented students to immerse themselves in the study of mathematics where their unique way of thinking fits naturally and is an enormous advantage to learning at the highest levels.
One of the most important aspects of EMF is that it allows students to experience the excitement and satisfaction of intellectual discovery. The standard curriculum, accelerated or not, tends to present the final result as a given to be accepted blindly. By contrast EMF emphasizes the path leading up to the result and teaches some basic techniques of logic used to get there.
EMF students are guided through thought-provoking exercises that lead them to keen observations. Then using logical and creative thinking to analyze and synthesize this information, students are able to arrive at the result themselves. This approach creates a much deeper, intuitive understanding of mathematics and is strongly aligned with how gifted children learn, especially the nine characteristics that acceleration ignores.
Gifted Math 2.0
Acceleration has been an acceptable compromise solution for gifted math students and their educators for a long time. Many gifted students, however, have long needed and deserve better. They need to learn mathematics in a way that embraces their endless curiosity and unique way of looking at the world. They need a curriculum designed specifically for the way their minds work. That curriculum is EMF.
IMACS Staff Writer @ 1:00 am
Broward County Public Schools (BCPS) is increasing the number of middle school students enrolled in the Elements of Mathematics: Foundations (EMF) curriculum from 40 to several hundred students over the next several years. EMF was created for mathematically talented children by the Institute for Mathematics and Computer Science (IMACS), an independent teaching and educational research institute based in South Florida.
EMF is an online curriculum that teaches pre-algebra through pre-calculus plus several more advanced subjects in just three years. Graduates will be ready to study Advanced Placement calculus in ninth grade. The program also happens to cover Florida's math standards for sixth, seventh and eighth grades, which allows BCPS to offer EMF as a complete math curriculum for the District's middle school students.
"BCPS wants our students to have the very best preparation in mathematical thinking and complex problem-solving," explains Guy Barmoha, Director of the Math, Science, and Gifted Department for BCPS. "The EMF pilot was a success, and the self-study, online format makes it relatively easy to scale up, even for a large school district like ours." Schools and districts interested in using EMF should contact IMACS directly.
A survey of current BCPS/EMF parents found the following:
100% of respondents said that their child's focus, study skills, and ability to analyze complex problems have improved since beginning EMF.
92% believe that EMF has made their child more ready for high school and college mathematics.
92% report that their child enjoys doing EMF and finds EMF challenging.
Nearly 90% of last year's BCPS/EMF class of sixth graders elected to continue in seventh grade. Wendy Diaz, whose son will continue, has seen EMF ignite a passion for learning within him: "Corbin comes home excited to see what is next in EMF. He absolutely wants to excel at everything now that he has seen how much fun it can be to learn."
More than 70 incoming sixth graders hope to qualify for the program this fall. Matt and Amy Kaufman, whose daughter Olivia will continue in the program, understand why: "EMF provides an avenue for children to stretch themselves mathematically. The feeling of accomplishment our daughter has received bolstered her confidence and has her ready for whatever comes her way."
With EMF, talented children can study college-level math such as Number Theory, Abstract Algebra and Probability & Statistics. "EMF teaches very advanced mathematical concepts, yet the presentation and problem sets are designed in a way that allows middle school kids to learn the material online," noted Maxim Chekmasov, who holds a Ph.D. in mathematics and whose son Andrei is in the program.
"BCPS has done an admirable job with its current gifted math program," said IMACS president Terry Kaufman. "Still, there are some kids who need an even greater challenge. I appreciate the trust that the BCPS has put in IMACS to provide a world-class education for its students and am thrilled that many more will benefit from EMF in the coming years."
About IMACS
The Institute for Mathematics and Computer Science (IMACS) is an independent teaching and educational research institute with centers in South Florida, North Carolina, St. Louis, and Connecticut. Over 4,500 students from across the US and around the world attend local IMACS classes or study its online courses. For more information, visit imacs.org or elementsofmathematics.com.
About Broward County Public Schools
Broward County Public Schools (BCPS) is the sixth largest public school system in the United States and the second largest in the state of Florida. BCPS is Florida's first fully accredited school system since 1962. BCPS has over 265,000 students and approximately 175,000 adult students in 238 schools, centers and technical colleges, and 103 charter schools. BCPS serves a diverse student population. Students are from 208 different countries and speak 181 different languages. For more information about BCPS, visit browardschools.com.

---
The Institute For Mathematics and Computer Science (IMACS) has received a grant of $5,000 from the Multiplied Foundation Fund of the Community Foundation of Broward to provide full scholarships worth over $10,000 for 20 students to enroll in IMACS' 2016 Hi-Tech Summer Camp.
The Multiplied Foundation was founded by 14-year old IMACS student, Peyton Robertson, with the mission of supporting and expanding STEM (science, technology, engineering and math) education. Peyton has a deep appreciation for how early exposure to enriching STEM activities can motivate a young person. At 11 years old, he won the Discovery Education 3M Young Scientist Challenge. By 14, he was awarded three patents.
Peyton credits his academic accomplishments, in part, to the strong foundation in mathematical thinking that he developed while attending IMACS: "The early skills I developed at IMACS helped me to have a deeper understanding of the math and computer science classes that I have taken in school. My hope is that other students will benefit from the foundation that the IMACS program can provide."
"IMACS is honored to be working with the Multiplied Foundation to provide scholarships to 20 very deserving students," said IMACS President Terry Kaufman. "Bright and curious minds come from all backgrounds, and we all need to do more to identify and nurture these kids. We thank the Community Foundation of Broward for making this opportunity possible."
Camp scholarships were awarded to rising 4th through 9th graders who have a desire to build their math and logical reasoning abilities but who would otherwise not have the resources to attend. Recipients were selected from applicants at Piney Grove Boys Academy (PGBA) in Lauderdale Lakes and "I Have A Dream" Foundation in Miami.
James Wilson III, a rising 5th grader at PGBA, is excited to attend the camp. "Every day we get to do a cool project and learn something new. I can't wait for tomorrow," exclaimed James. "It's great to see my son, who is very athletic and into sports, also be so intrigued and interested in technology thanks to his time with the program," observed James's mother, Melissa Mata. "The exposure he's getting at IMACS is definitely priceless."
Frances Bolden, Educational Administrator at PGBA, is also impressed with IMACS: "I could tell from meeting the staff and touring the facilities that IMACS is about challenging students through the latest technology to expand their knowledge to a new level." She added, "Everyone gave us a warm welcome, and I left knowing that our students were in good hands."
IMACS Hi-Tech Summer Camp program consists of logic puzzles, computer programming, virtual robotics, electronics, and an element of competition. Working solo and in teams, kids learn how to think logically and creatively while having fun.
About the Multiplied Foundation
The Multiplied Foundation's mission is to support and expand STEM (science, technology, engineering, and math) education. The Multiplied Foundation was founded by Peyton Robertson and seeded with the $100,000 he won during the 2015 Pebble Beach Pro Am's Chip Off Challenge. Each year, the Multiplied Foundation distributes 5% of its 12 quarter rated average value to organizations supporting STEM education. For more information, visit multipliedfoundation.org.
About IMACS
The Institute For Mathematics and Computer Science is an independent teaching and educational research institute focused on helping students reach their highest potential in math, computer science and logical reasoning. For more information, visit imacs.org.
About the Community Foundation of Broward
Founded in 1984, Community Foundation of Broward helps families, individuals, and corporations create personalized charitable Funds that deliver game-changing philanthropic impact. We provide leadership on community solutions, and foster philanthropy that connects people who care with causes that matter. Our 450 charitable Funds represent $173 million in assets and have distributed $89 million to create positive change. For Good. For Ever. For more information about Community Foundation of Broward, visit cfbroward.org or call
954.761.9503. Connect at #cfbroward @cfbroward

---
"[M]any of the best mathematicians in the world have never in their lives had any interest in competition math."
—
Keith Devlin
, Professor of Mathematics, Stanford University
Several of our Math Enrichment parents have asked why IMACS wasn't mentioned in The Atlantic's recent article entitled "The Math Revolution". Well, we're the first to admit that we're not sexy! To journalists, that is. Or rather what we do isn't sexy, especially when compared to the panache of producing math competition winners. But we believe in what we do, which is more than just math. IMACS prepares children to be better thinkers for life. And after twenty-three years of seeing our approach succeed, we wouldn't change for all the media coverage in the world.
For readers unfamiliar with IMACS, we specialize in mathematics and computer science for bright, talented and gifted K-12 students. The core of our program is our Mathematics Enrichment curriculum for elementary school students, which is taught at 29 locations throughout the US. IMACS Math Enrichment is unique in that it is intentionally designed to be completely different from school math. One might say it's "mathematician" math because it teaches even our youngest students about beautiful and powerful mathematical structures studied by professional mathematicians and typically not introduced until college.
Why do we take this approach instead of starting with what kids have already seen and expanding on it? (It sure would be a lot easier on us to market curriculum that parents recognize and that journalists think they can write about!) This goes back to the overarching purpose of everything we do — making better thinkers for life. We're not just about turning good math students into even better ones, although we do that. We're not just about providing gifted students with an outlet for their creative mathematical thinking, although we do that a lot. We're not just about teaching problem-solving skills, although we certainly do that. IMACS is about teaching children how to think in creative, logical and flexible ways that will benefit them throughout their lives, whether within or outside the mathematical arena. We equip them so that, long after they have left our classrooms and entered into the "real world", they will be able to react intelligently and constructively to problems and situations that no one alive today has even imagined.
How do you learn to face those kinds of novel situations? Not by working on problems that look familiar. As IMACS alumnus Zachary Kaufman put it, "Graduate school at Stanford was so much easier with the logical thinking skills I learned at IMACS. While classmates tried to memorize each type of problem, I was able to strongly grasp core concepts and use them to solve any problem, even if it was different from those I had seen." Zachary is a better thinker for life. Or alumna Rachel Cuozzo: "An MIT degree says to the world that you are capable of complex problem solving and abstract thinking. IMACS gave me a jumpstart on my MIT education, as it taught me to exercise the same parts of my mind that I use now on a daily basis." Rachel is a better thinker for life. This is what IMACS is about. Unfortunately, it doesn't always make good copy in an article about math whizzes.
Furthermore, IMACS has never been only for kids who already excel at math or families seeking a challenging math education for their gifted children. Of course, the majority of our students are very mathematically talented, and they happily attend our Math Enrichment classes or take our online math courses. But IMACS also nurtures bright students with untapped abilities whose prior negative experiences turned them away from math. Usually, they have been misled into thinking that being good at math means calculating quickly, scoring high on standardized math tests, or enjoying math competitions. For many talented students, none of those apply. IMACS is able to take those kids — who often have natural talent for math expressed in other ways, such as a love for games, puzzles and patterns — and show them (1) what it means to be genuinely good at math and (2) how incredibly good at math they truly are. IMACS makes them, too, better thinkers for life.
So if you are a current IMACS parent wondering if you're missing out on something, or if you are a prospective parent considering IMACS, we encourage you to confirm that the math enrichment providers you are considering actually live up to their claims. Some will tell you that they go beyond what schools do. Some will tell you that they don't do "drill and kill". Verify for yourself. Ask to observe a class and to see samples of the curriculum. Does it look familiar? Is it largely similar to what schools already teach? That will tell you a lot about whether your child's mind is going to be expanded as much and in ways that you're hoping for and quite possibly paying for.

---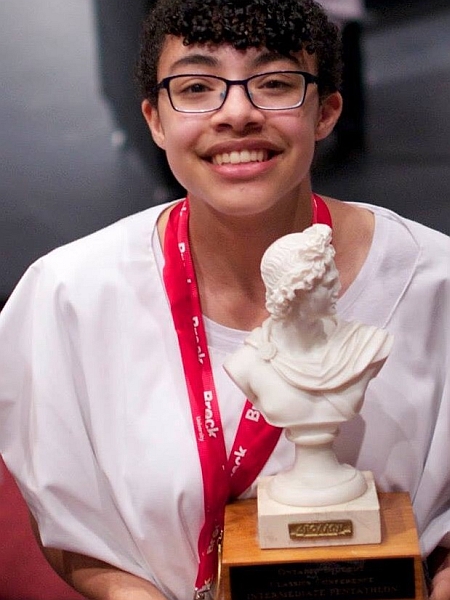 This week, the IMACS Blog visits with eIMACS student Shuli Jones. Shuli is one of our star students, having excelled in our university-level computer science courses since the 6th grade. She recently attained the highest score possible on the AP Computer Science A test exam as a high school freshman. A multitalented young lady with a passion for programming, Shuli is well on her way to a bright future.
Please tell our readers a little bit about yourself and what you enjoy doing.
My name is Shuli Jones. I'm fifteen years old, and I'm currently a sophomore in high school. In my spare time, I like to participate in a variety of activities: I love to read, I do archery recreationally, I'm part of a trivia team and a classics society at my school, and, of course, I love programming. I'm also interested in learning new languages, coding and otherwise!
You've done some amazing things already at a young age. Tell us about the accomplishments and experiences of which you are most proud.
In recent memory, the thing I am the most proud of is scoring a 5 on the AP Computer Science A test. I took it while still a freshman, so it was my first AP test and I was very nervous beforehand. However, eIMACS had prepared me unbelievably well, and that, combined with my own hard studying, meant the test was nowhere near as hard as I expected. When the results came in, both my parents and I were really pleased.
Something else I'm proud of is my performance in my school's classics society. Every year in May, we participate in the Ontario Student Classics Conference. This is a three-day competition with numerous other schools that tests knowledge of Latin grammar and vocabulary, as well as Roman life, mythology, and history. For me, this was my biggest commitment during the school year, and it's something that I love to do. I put in many, many hours of hard work studying and working on projects with my team members, and it paid off.
My team won the Phyllis Morgan Trophy for Overall Excellence, which is typically regarded as the "top" trophy at the conference. I won several individual awards in the Intermediate category (for those having taken two years of Latin): First in Pentathlon, for having the best overall score on the five main events (notably with a first in Latin Derivatives), and first in Latin Oral Reading. I was also part of a group of four students who came second in Quaerite Summa ("Reach for the Top"), which is a quiz-bowl style competition based solely on Roman life. It felt great to get recognition for my work on something I love so much.
How did you become interested in computer science?
When I was in sixth grade, I spent Spring Break at a Girls Learning Code camp. They had partnered with eIMACS to give away a scholarship for the first eIMACS programming course, University Computer Science I. To apply for the scholarship, I took the eIMACS Aptitude Test. The test was interesting and challenging, so my parents said they would sign me up for the course. From there, my interest only increased. I've taken three eIMACS courses now, and each one has introduced me to new programming languages, topics, and ideas.
What do you enjoy most about the eIMACS computer science courses?
I have to say, the thing that appeals to me the most about these courses is their rigor. I can tell a lot of care was put into creating them: the information is always laid out in a logical sequence, and the learning curve is perfect. Assignments are usually just the right difficulty level to leave me challenged but not frustrated. At the same time, the programming that I'm learning is very in-depth; I feel that I'm being prepared very well to succeed in the rest of the coding world. I especially liked the variety of languages that eIMACS introduced me to (Scheme, Haskell, Python and Java), as well as the focus on "good" programming and not just on getting things done.
What are some ways in which your eIMACS experience has had a positive effect on your academic and non-academic pursuits?
Completely thanks to the knowledge I gained from my eIMACS courses, this past summer I was offered my very first paid programming internship. It was a great opportunity to learn more about the outside world of programming (and the endless debugging that real coders must carry out!). The courses I've taken through eIMACS have also greatly increased my capacity for logical analysis and thought; I often find myself applying the programming principles I've learned to my schoolwork and assignments. Additionally, eIMACS has had a positive effect on my life overall. I've been participating in their courses for three years now, and they have broadened my mind and introduced me to new things I might never have experienced otherwise. I'm so happy that I chose to learn computer science through eIMACS.
What kinds of things do you see yourself doing in the future?
I'm not sure yet. I know that I want to work in a STEM field, and right now my thinking is that I'd like to do something with engineering — perhaps be a mechanical engineer? I want my job to be something that lets me create new things and leave my mark on the world. Whatever that may be, I know eIMACS has helped to prepare me by giving me a solid grounding in programming and logical thought.

---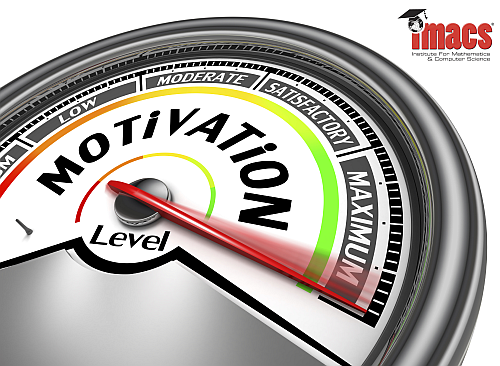 "My kid could finish his math homework in no time if he would just do it, but instead he drags it out for an hour, and that's with me having to nudge him through it." Sound familiar? Parents and teachers often assume that a gifted child will automatically be a high achiever given the child's high abilities, so it comes as a surprise when he or she underachieves. There can be a variety of reasons for underachievement, but a common cause is lack of motivation. Whereas bright students often enjoy working toward external recognition for their accomplishments, gifted learners may not value outside praise as much, particularly if given for activities that do not enhance their learning experience. A child may think, "I already know it, so why should I have to spend time proving that to someone else, especially someone who knows that I know it?"
Parents and teachers searching for ways to reignite motivation in an underachiever would do well to appeal to his or her intrinsic love of genuine learning. Because gifted children typically require little effort to learn standard curricula, they need additional challenges that demand meaningful effort. The satisfaction that talented athletes feel after bearing the weight of a true physical challenge fuels their fire to push to the next level. Talented minds need to feel that same kind of satisfaction, the kind that comes from bearing challenges that have true intellectual weight, so they can make the connection between effort and achievement. Providing those challenges is a first step to bringing back lost motivation. For additional strategies on enhancing motivation in gifted children, visit the Davidson Institute for Talent Development.

---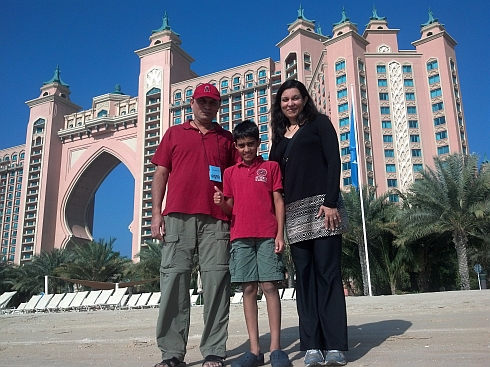 When fewer than 1% of 2014 college-bound high school seniors attain a perfect 800 on the math section of the SAT, you know that you've met someone special when he's achieved that amazing feat before even cracking the teen years. That someone is Shiva Oswal, a precocious 11-year-old from Northern California who recently earned that lofty score as part of a program through Johns Hopkins' Center for Talented Youth (CTY) called the Julian C. Stanley Study of Exceptional Talent (SET). In fact, the probability of an 11-year-old earning a perfect score is less than 0.01%!
According to its website, SET "was created to help extremely talented students achieve their full potential, and, through its research and advocacy initiatives, to enhance the educational opportunities available for all academically advanced students." Those who qualify through their SAT scores gain access to individualized educational counseling and opportunities to connect with mentors and intellectual peers.
How did Shiva do it? The multi-talented board game designer and aspiring professional soccer player mostly studied on his own by taking SAT practice tests. He kept acing the math section at home, so he felt confident that he had done equally well on the real thing, and indeed, he had. (By the way, Shiva is happy with his performance on the Critical Reading and Writing sections too!) His parents, Arvinder and Vikas, are extremely proud, but they also realize the magnitude of the journey known as raising Shiva.
The Moment You Know Your Child is Gifted
When Shiva was around two years old, his parents noticed that he was able to master abstract concepts and make many logical connections. He often saw patterns and anomalies that others overlooked. For example, having observed that cars had license plates with letters and numbers, he was quick to notice a car with an all-numeric license plate and proceeded to ask numerous questions to understand why. The same thing happened when later that week he saw a car with just letters on its license plate.
As with many gifted children, Shiva enjoys probing a subject thoroughly and persistently asks questions in an attempt to acquire deeper knowledge. "How fast can a cheetah run?" "What will happen if it fights an elephant?" "Is a cheetah faster than Spiderman?" These are just some of the questions that his mother, Arvinder, remembers from a time when two-year-old Shiva was intensely passionate about the swift, spotted feline.
By age four, Shiva was solving math problems in his head. When his preschool teacher asked the class how many hundreds make a million, Shiva promptly responded with the correct answer, 10,000, even though he had never been exposed to the concept of multiplication. At that point, Arvinder and Vikas, were certain that their son was gifted. "We felt a sense of responsibility and were quite unprepared to deal with the needs of a relentlessly curious and intensely gifted child," recalls his mother.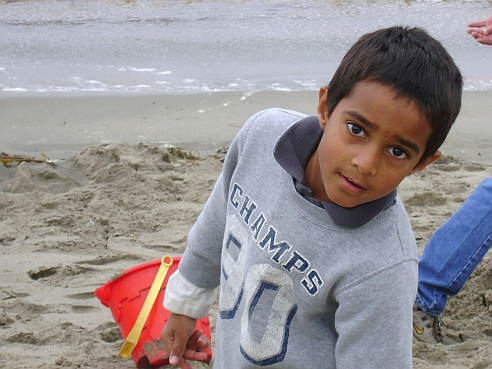 From School to Homeschool
As residents of the Silicon Valley area, the Oswals have access to some of the best schools, public or private, in the United States. During the first few weeks of kindergarten, Shiva was very excited to go to school and usually sat in the front row, eager to learn. Over time, the limited intellectual stimulation led to a decline in his interest in school. By the end of second grade, Shiva frequently announced that lunch and recess were about the only things he looked forward to at school. This is when his parents knew that they needed to look for alternatives.
"While schools did the best they could, they were neither adequately prepared nor widely exposed to what it takes to meet the needs of the gifted child and hence lacked the ecosystem to adequately challenge the gifted mind," explains Arvinder. After a few months of intense reflection and research, they concluded that homeschooling would probably best suit Shiva.
One of the key benefits of homeschooling is the ability to customize an education specific to a child's passions. Of course, homeschooling has hurdles too. As Shiva's mom describes, "The primary challenge is that most of the research (to design an optimal experience) rests on the shoulders of parents because designing a sufficiently challenging and engaging learning experience requires an intimate knowledge of the individual child's passions and strengths."
Resources for Gifted Students
Meeting the educational needs of an extremely bright but young person such as Shiva is no easy task. For his parents, the main difficulty is to continuously find resources of increasing complexity and to pursue these without extinguishing the love of learning. Balance and a sense of what truly matters in life act as guiding principles. "Our hope is that Shiva lives a joyful and fulfilling life while pursuing his passions to the fullest, and we hope he is minimally affected by extraneous factors such as the pursuit of wealth, fame or approbation."
The Oswals have found that the most relevant resources for Shiva have been either online or in classes with small groups of passionate, gifted kids with shared interests.
Online Resources for Gifted Students
"Self-paced, online programs such as Elements of Mathematics: Foundations from IMACS are uniquely suited to adequately challenge the mathematically gifted," shares Arvinder. "Our son loves EMF as it allows him to accelerate at his own pace and level up accordingly."
Other online programs that have worked for Shiva include Guinevere's Gifted Group also known as Online G3. G3 classes are grouped by skill level rather than chronological age to allow asynchronous learners to accelerate as needed. Shiva also loves the Druidawn creative writing program, which taps into "the multidimensional and kaleidoscopic world that resides within the gifted mind."
Live Resources and Events
In addition to online courses, Shiva has benefited from small, live (or live streamed) classes. He loves attending classes taught by Dr. Lucian Sega who encourages gifted students to engage in sustained, rigorous mathematical pursuits. As Vikas and Arvinder explain, "Dr. Sega's ability to make a broad range of advanced, often abstract mathematical concepts crystal clear is stunning. We find ourselves wishing we could travel back in time to restart our own secondary math education with him!"
For introducing a wide range of math concepts in an engaging way, the Oswals are grateful to Yul Inn of the Fun Math Club. Another extraordinary educator and entertainer who has taught the Oswals much is Dr. Arthur Benjamin. "Our family has enjoyed his Mathemagics shows numerous times. Each time we've watched him in action, we gained a new insight, a heightened love for learning or both!"
Other Important Resources
Additional resources can be found through support organizations such as Gifted Homeschoolers Forum, the Davidson Institute for Talent Development, Hoagies' Gifted Education Page, the TAGMAX listserv and the National Association for Gifted Children.
The Journey
The responsibility of nurturing a young, gifted child takes heartfelt dedication and constant work to continually build an ever-evolving system of resources and support. It is, without a doubt, a labor of love as only a parent can know it, both the wonderful strides and the worrisome stress. But it is all part of a unique path that each family with a child like Shiva must forge together.
As Shiva's mom put it beautifully, "An important part of what we do has to do with 'the journey'. The journey has not been delegated. The fondest part is that we are traveling on this journey together. We are constantly amazed at how far a child can go when allowed to freely pursue a passion-centric learning approach. It's been a joy to see Shiva surprise us every day with out-of-the-box solutions. We are very grateful for all that we are learning together as a family because we often satisfy curiosities rather than march to fulfill an external mandate or to earn a grade."
Editor's Note: Shiva's parents granted IMACS permission to disclose his status as a Davidson Young Scholar and as a participant in the CTY SET program.

Older Posts »