---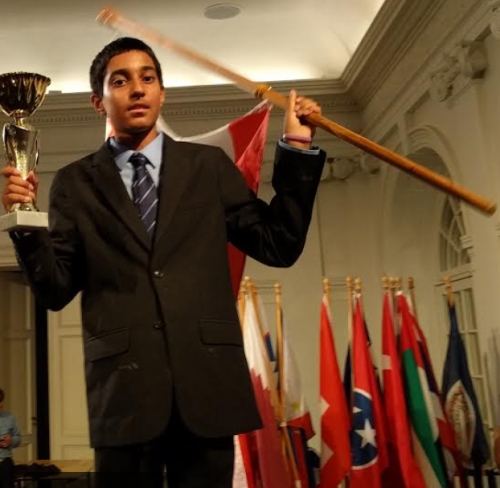 The International History Olympiad (IHO) is a biennial, week-long celebration of history attended by some of the best young history students from around the world, featuring numerous individual and team based competitions.
At the recently concluded 3rd International History Olympiad (IHO) held in Berlin, Germany from July 14-22, 2018, EMF and eIMACS student, Shiva Oswal, won 5 Golds, 4 Silvers, and 2 Bronze medals, including the title of Overall Middle School Olympiad Champion.
The 2018 International History Olympiad was attended by over 200 History students with more than 30 global affiliations. Oswal was part of Team California that was the 2018 Medal Table Champion securing an impressive overall count of 40 medals. Oswal contributed over 25% to Team California's overall medal tally. Team India placed 2nd and Team Canada came in 3rd with 23 medals each.
The 2018 IHO closing ceremony was held at the Charlottenburg Palace in Berlin, Germany. "It was great to see Shiva proudly hold the California flag on more than ten occasions," said his dad, Vikas.