---
February 20, 2014 Filed under:
Math Enrichment
— IMACS Staff Writer @ 1:00 am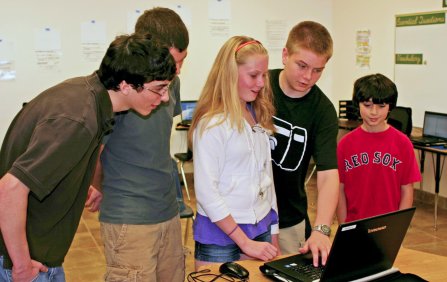 Broward County, Florida students currently attending grades 6-8 are invited to apply to the IMACS Math Academy, an intensive one-week program designed to stimulate talented students' interest in mathematics beyond the traditional classroom. There is no cost to attend the IMACS Math Academy!
There are two scheduled sessions. The first will be held March 24 – 28 during Spring Break. The second will be held June 23 – June 27 during Summer Break. Both sessions of the IMACS Math Academy will be held at IMACS Headquarters in Plantation, Florida.
To be considered for one of the two available sessions, students must first complete an online aptitude test by February 28, 2014. Up to 60 students who do well on the aptitude test will be invited to apply to the IMACS Math Academy.
Parents interested in the IMACS Math Academy should visit www.imacs.org/mathacademy.