---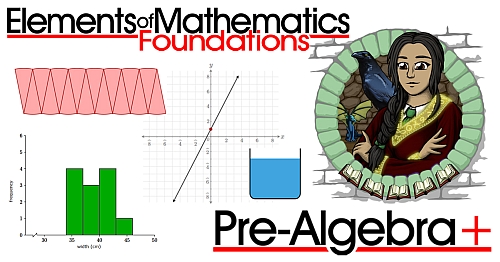 A typical pre-algebra curriculum is designed to promote computational or procedural fluency. Unfortunately, that is rarely enough to engage gifted minds. Pre-Algebra Plus, an online course within the Elements of Mathematics: Foundations program, offers gifted students a better option.
Five Reasons Gifted Students Prefer Pre-Algebra Plus
Is your mathematically talented child ready for pre-algebra? Does he or she need a flexible, online course designed for the gifted thinkers? Pre-Algebra Plus is that course. Visit the Pre-Algebra Plus website to learn more about course content and enrollment.
Special Offer: Pre-Algebra Plus is offered to new students at a 33% discount to regular price. Visit www.EMFmath.com for details.

---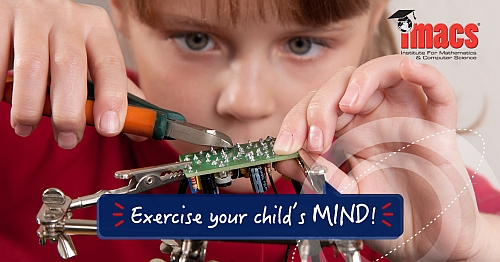 The Institute for Mathematics and Computer Science (IMACS) believes in making sure kids exercise their minds this summer, in addition to their bodies, with fun yet educational summer camp experiences. Spending summers having fun and being outside is definitely important, but a small dose of educational summer camp is essential for all students too. Here are three reasons why:
1. Retain Knowledge: Summer vacation can often lead to forgetfulness and overall loss of learning. According to a study by the RAND Corporation, students lose, on average, one month of learning during the summer, all students lose some learning in math, and summer learning loss is cumulative over time. When kids aren't working certain parts of their brains during summer, they end up spending the first few weeks of the academic year refreshing what was lost. Educational summer camp activities keep those areas of the brain active so that children are ready to engage in new learning when school begins again.
2. Develop New Interests: Educational summer camps are a great way to explore new academic areas that kids don't have time for during the year because of school commitments and extracurricular activities. IMACS Hi-Tech Summer Camp, for example, often sparks the interest of kids who never considered math, electronics or virtual robotics as something they would enjoy. This is especially true for girls who often don't get enough exposure to these kinds of activities. At IMACS, we have had a number of students realize they want to study engineering after being immersed in hands-on projects and the logical and creative ways engineers think at our Hi-Tech Summer Camp.
3. Make New Friends: If your child enjoys fun, academic challenges in mathematics, computer programming and gaming already, they will not only have the opportunity to advance their skills, they will meet other kids their age with similar interests. Educational summer camp attendees are smart, fun, and enjoy a little friendly competition. It's a truly unique opportunity for your child to connect with other kids who appreciate their unique way of thinking. It's also a time for kids to be inspired by instructors who are genuinely passionate about their field.
Educational summer camp should be a part of every child's summer activities. It helps stop summer "brain drain", exposes kids to new ideas and pursuits, and leads to great friendships and memories. When choosing an educational summer camp, be sure to ask if the camp is staffed by high school and college kids or by highly-qualified and experienced instructors. After all, these kinds of camps should involve real thinking in addition to real fun!
IMACS Hi-Tech Summer Camp
, with locations in South Florida and North Carolina, does for the mind what sports does for the body. Reserve your spot at one of our Open Houses and come for a chance to win a FREE week of camp! Not near an IMACS camp? Summer is the perfect time to try one of our outstanding
online courses
in mathematics and computer science.

---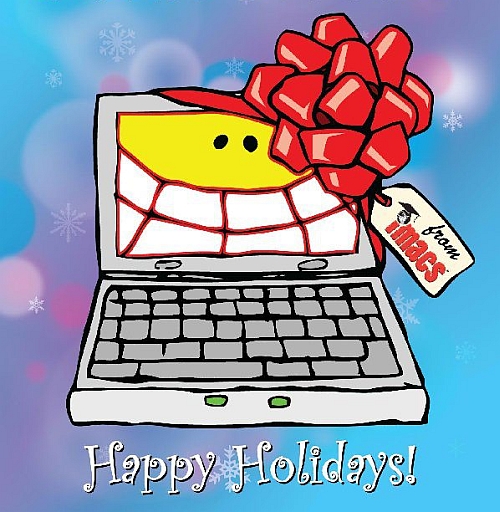 As most people know, Santa Clause generates an annual list of children who have been sufficiently nice to warrant a Christmas present (and, of course, a complementary list of children who have been too naughty to deserve a present). Last December, while checking his list twice, Santa discovered that the status of four children — Amy, Bobby, Charlie, and Donna — remained in doubt. He decided to talk to the four of them in order to rank them from nicest to naughtiest. In his conversations, the children made the following claims:
Amy said, "I am nicer than Charlie."
Bobby said, "I am naughtier than Donna."
Charlie said, "I am neither the nicest nor the naughtiest of the four of us."
Donna said something as well, but Santa couldn't hear her over the noise of eight hungry and overworked reindeer.
As was, perhaps, to have been expected, the two nicer children both told the truth and the two naughtier children both lied. Can you order the children from nicest to naughtiest?
Try your best before looking at the solution to this year's IMACS Holiday Logic Puzzle.

---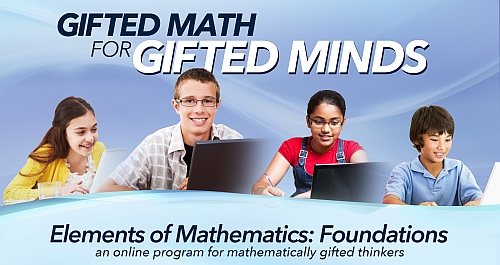 Acceleration Helps But Gifted Kids Need More
For mathematically talented children, acceleration is a commonly used approach to address their need to be challenged. While acceleration can save gifted math students from unnecessary repetition, by definition acceleration cannot go deeper than the standard curriculum, and deeper is what many of these students desperately need. Mathematically talented students deserve to be inspired by engaging curriculum, not merely less bored. Educators know this and are seeking better solutions that offer gifted math students the opportunity to study genuine mathematics with the depth and sophistication that match how their gifted minds work.
Common Characteristics of Gifted Children
The National Association for Gifted Children (NAGC) lists common characteristics of gifted children. Twelve that relate particularly to the study of mathematics are:
Rapid learner; puts thoughts together quickly *
Excellent memory *
Advanced comprehension of abstract ideas
Enjoys solving problems, especially with numbers and puzzles
Thinking is abstract, complex, logical, and insightful
Longer attention span and intense concentration
Learn basic skills quickly and with little practice *
Asks probing questions
Highly developed curiosity
Interest in experimenting and doing things differently
Puts idea or things together that are not typical
Vivid imaginations
Of these twelve characteristics, acceleration can make maximum use out of only 1, 2 and 7 to deliver a learning experience that is somewhat better than no accommodation at all. The other nine characteristics require an approach that is fundamentally different from the standard curriculum, which is designed to work with typical students.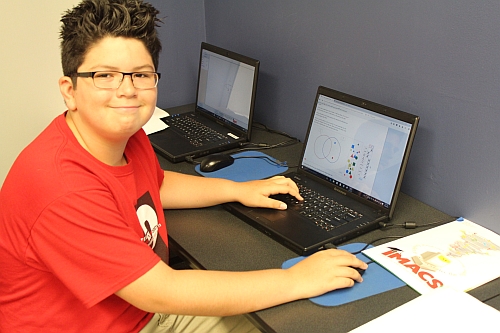 EMF Understands Gifted Thinkers
Elements of Mathematics: Foundations (EMF) provides that fundamentally different approach. Developed by a team of mathematicians who teach gifted children, EMF was designed from scratch to leverage all 12 characteristics. The result is a curriculum that allows talented students to immerse themselves in the study of mathematics where their unique way of thinking fits naturally and is an enormous advantage to learning at the highest levels.
One of the most important aspects of EMF is that it allows students to experience the excitement and satisfaction of intellectual discovery. The standard curriculum, accelerated or not, tends to present the final result as a given to be accepted blindly. By contrast EMF emphasizes the path leading up to the result and teaches some basic techniques of logic used to get there.
EMF students are guided through thought-provoking exercises that lead them to keen observations. Then using logical and creative thinking to analyze and synthesize this information, students are able to arrive at the result themselves. This approach creates a much deeper, intuitive understanding of mathematics and is strongly aligned with how gifted children learn, especially the nine characteristics that acceleration ignores.
Gifted Math 2.0
Acceleration has been an acceptable compromise solution for gifted math students and their educators for a long time. Many gifted students, however, have long needed and deserve better. They need to learn mathematics in a way that embraces their endless curiosity and unique way of looking at the world. They need a curriculum designed specifically for the way their minds work. That curriculum is EMF.
IMACS Staff Writer @ 1:00 am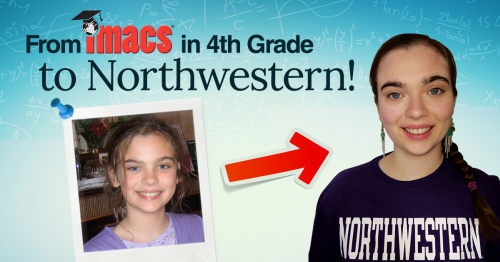 Fiona first attended IMACS Hi-Tech Summer Camp when she was ten. Over the next eight years, she went on to complete IMACS' university-level courses in University Computer Science, AP Computer Science: Java Programming, and Logic for Mathematics. Homeschooled since fifth grade, Fiona was awarded a National Merit Scholarship, named an AP Scholar with Distinction, and scored 2360 on the SAT. She is also a second degree black belt in Taekwondo and won a bronze medal at the 2013 AAU Junior Olympic Games.
As a high school student, Fiona studied four years of undergraduate, advanced undergraduate, and graduate classes in mathematics and physics at Northwestern University where she is the only student to have won the Outstanding Achievement in Advanced Mathematics Classes by a High School Student prize four years in a row. During that time, Fiona also served as a Teaching Assistant for the University of Chicago's Young Scholars Program, a position usually reserved for undergraduates.
Fiona chose Northwestern, where she intends to major in Mathematics and Physics. She plans to pursue a career as a university professor of mathematics. Fiona directly credits IMACS for helping her to develop a deeper appreciation for and a sense of ownership of the mathematics that she learns.
"Logic and computer programming classes at IMACS taught me how to organize my thinking and break problems into solvable pieces. The natural structure of logic and computer programming allowed me to see the structure of a mathematical proof as I was writing or reading it. When I understand it at that level, I feel I can reconstruct it and use it creatively as well."

---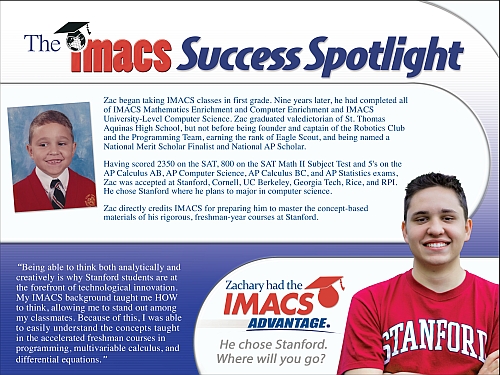 Zac began taking IMACS classes in first grade. Nine years later, he had completed all of IMACS Mathematics Enrichment and Computer Enrichment and IMACS University-Level Computer Science. Zac graduated valedictorian of St. Thomas Aquinas High School, but not before being founder and captain of the Robotics Club and the Programming Team, earning the rank of Eagle Scout, and being named a National Merit Scholar Finalist and National AP Scholar.
Having scored 2350 on the SAT, 800 on the SAT Math II Subject Test and 5's on the AP Calculus AB, AP Computer Science, AP Calculus BC, and AP Statistics exams, Zac was accepted at Stanford, Cornell, UC Berkeley, Georgia Tech, Rice, and RPI. He chose Stanford where he plans to major in computer science.
Zac directly credits IMACS for preparing him to master the concept-based materials of his rigorous, freshman-year courses at Stanford.
"Being able to think both analytically and creatively is why Stanford students are at the forefront of technological innovation. My IMACS background taught me HOW to think, allowing me to stand out among my classmates. Because of this, I was able to easily understand the concepts taught in the accelerated freshman courses in programming, multivariable calculus, and differential equations."

---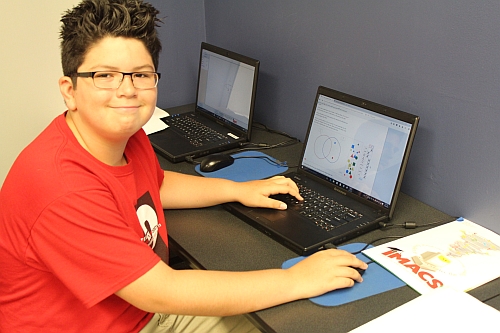 Broward County Public Schools (BCPS) is increasing the number of middle school students enrolled in the Elements of Mathematics: Foundations (EMF) curriculum from 40 to several hundred students over the next several years. EMF was created for mathematically talented children by the Institute for Mathematics and Computer Science (IMACS), an independent teaching and educational research institute based in South Florida.
EMF is an online curriculum that teaches pre-algebra through pre-calculus plus several more advanced subjects in just three years. Graduates will be ready to study Advanced Placement calculus in ninth grade. The program also happens to cover Florida's math standards for sixth, seventh and eighth grades, which allows BCPS to offer EMF as a complete math curriculum for the District's middle school students.
"BCPS wants our students to have the very best preparation in mathematical thinking and complex problem-solving," explains Guy Barmoha, Director of the Math, Science, and Gifted Department for BCPS. "The EMF pilot was a success, and the self-study, online format makes it relatively easy to scale up, even for a large school district like ours." Schools and districts interested in using EMF should contact IMACS directly.
A survey of current BCPS/EMF parents found the following:
100% of respondents said that their child's focus, study skills, and ability to analyze complex problems have improved since beginning EMF.
92% believe that EMF has made their child more ready for high school and college mathematics.
92% report that their child enjoys doing EMF and finds EMF challenging.
Nearly 90% of last year's BCPS/EMF class of sixth graders elected to continue in seventh grade. Wendy Diaz, whose son will continue, has seen EMF ignite a passion for learning within him: "Corbin comes home excited to see what is next in EMF. He absolutely wants to excel at everything now that he has seen how much fun it can be to learn."
More than 70 incoming sixth graders hope to qualify for the program this fall. Matt and Amy Kaufman, whose daughter Olivia will continue in the program, understand why: "EMF provides an avenue for children to stretch themselves mathematically. The feeling of accomplishment our daughter has received bolstered her confidence and has her ready for whatever comes her way."
With EMF, talented children can study college-level math such as Number Theory, Abstract Algebra and Probability & Statistics. "EMF teaches very advanced mathematical concepts, yet the presentation and problem sets are designed in a way that allows middle school kids to learn the material online," noted Maxim Chekmasov, who holds a Ph.D. in mathematics and whose son Andrei is in the program.
"BCPS has done an admirable job with its current gifted math program," said IMACS president Terry Kaufman. "Still, there are some kids who need an even greater challenge. I appreciate the trust that the BCPS has put in IMACS to provide a world-class education for its students and am thrilled that many more will benefit from EMF in the coming years."
About IMACS
The Institute for Mathematics and Computer Science (IMACS) is an independent teaching and educational research institute with centers in South Florida, North Carolina, St. Louis, and Connecticut. Over 4,500 students from across the US and around the world attend local IMACS classes or study its online courses. For more information, visit imacs.org or elementsofmathematics.com.
About Broward County Public Schools
Broward County Public Schools (BCPS) is the sixth largest public school system in the United States and the second largest in the state of Florida. BCPS is Florida's first fully accredited school system since 1962. BCPS has over 265,000 students and approximately 175,000 adult students in 238 schools, centers and technical colleges, and 103 charter schools. BCPS serves a diverse student population. Students are from 208 different countries and speak 181 different languages. For more information about BCPS, visit browardschools.com.

---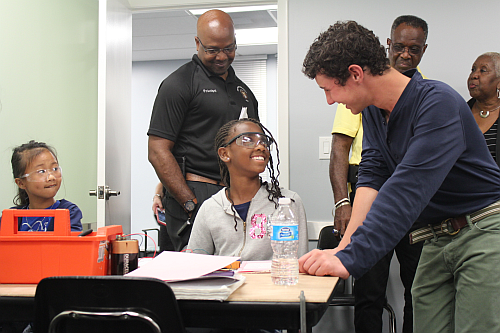 The Institute For Mathematics and Computer Science (IMACS) has received a grant of $5,000 from the Multiplied Foundation Fund of the Community Foundation of Broward to provide full scholarships worth over $10,000 for 20 students to enroll in IMACS' 2016 Hi-Tech Summer Camp.
The Multiplied Foundation was founded by 14-year old IMACS student, Peyton Robertson, with the mission of supporting and expanding STEM (science, technology, engineering and math) education. Peyton has a deep appreciation for how early exposure to enriching STEM activities can motivate a young person. At 11 years old, he won the Discovery Education 3M Young Scientist Challenge. By 14, he was awarded three patents.
Peyton credits his academic accomplishments, in part, to the strong foundation in mathematical thinking that he developed while attending IMACS: "The early skills I developed at IMACS helped me to have a deeper understanding of the math and computer science classes that I have taken in school. My hope is that other students will benefit from the foundation that the IMACS program can provide."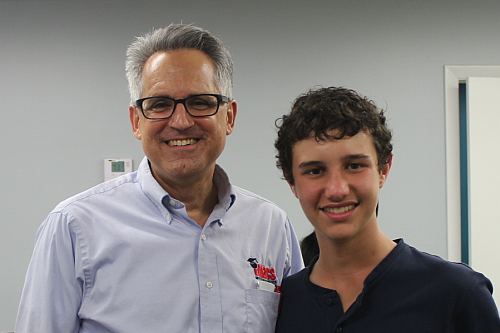 "IMACS is honored to be working with the Multiplied Foundation to provide scholarships to 20 very deserving students," said IMACS President Terry Kaufman. "Bright and curious minds come from all backgrounds, and we all need to do more to identify and nurture these kids. We thank the Community Foundation of Broward for making this opportunity possible."
Camp scholarships were awarded to rising 4th through 9th graders who have a desire to build their math and logical reasoning abilities but who would otherwise not have the resources to attend. Recipients were selected from applicants at Piney Grove Boys Academy (PGBA) in Lauderdale Lakes and "I Have A Dream" Foundation in Miami.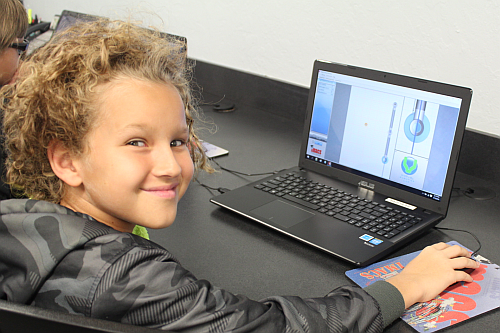 James Wilson III, a rising 5th grader at PGBA, is excited to attend the camp. "Every day we get to do a cool project and learn something new. I can't wait for tomorrow," exclaimed James. "It's great to see my son, who is very athletic and into sports, also be so intrigued and interested in technology thanks to his time with the program," observed James's mother, Melissa Mata. "The exposure he's getting at IMACS is definitely priceless."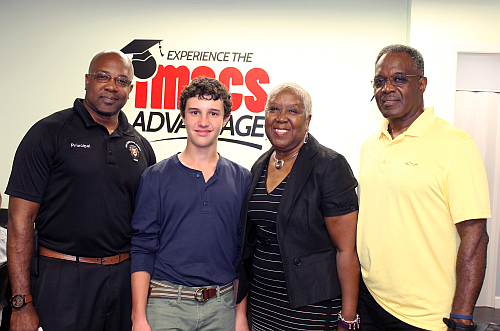 Frances Bolden, Educational Administrator at PGBA, is also impressed with IMACS: "I could tell from meeting the staff and touring the facilities that IMACS is about challenging students through the latest technology to expand their knowledge to a new level." She added, "Everyone gave us a warm welcome, and I left knowing that our students were in good hands."
IMACS Hi-Tech Summer Camp program consists of logic puzzles, computer programming, virtual robotics, electronics, and an element of competition. Working solo and in teams, kids learn how to think logically and creatively while having fun.
About the Multiplied Foundation
The Multiplied Foundation's mission is to support and expand STEM (science, technology, engineering, and math) education. The Multiplied Foundation was founded by Peyton Robertson and seeded with the $100,000 he won during the 2015 Pebble Beach Pro Am's Chip Off Challenge. Each year, the Multiplied Foundation distributes 5% of its 12 quarter rated average value to organizations supporting STEM education. For more information, visit multipliedfoundation.org.
About IMACS
The Institute For Mathematics and Computer Science is an independent teaching and educational research institute focused on helping students reach their highest potential in math, computer science and logical reasoning. For more information, visit imacs.org.
About the Community Foundation of Broward
Founded in 1984, Community Foundation of Broward helps families, individuals, and corporations create personalized charitable Funds that deliver game-changing philanthropic impact. We provide leadership on community solutions, and foster philanthropy that connects people who care with causes that matter. Our 450 charitable Funds represent $173 million in assets and have distributed $89 million to create positive change. For Good. For Ever. For more information about Community Foundation of Broward, visit cfbroward.org or call
954.761.9503. Connect at #cfbroward @cfbroward

---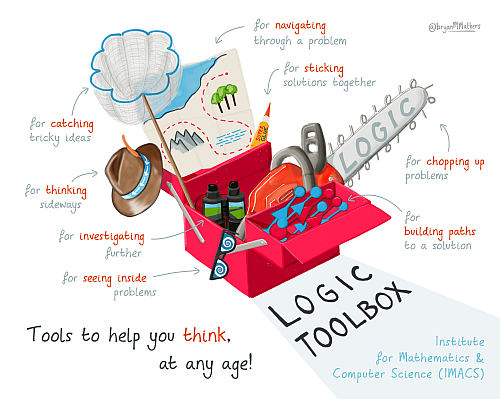 Toolboxes are handy things to have around, especially when they are filled with useful tools. A maker might include a hack saw, hammer and soldering iron in her toolbox. A musician might include a metronome, pitch pipe and recording device in his toolbox. What would you find in the toolbox of a problem solver? Many things, to be sure, but among them is likely to be an array of logical reasoning skills.
Logic promotes clarity of thought in understanding ideas. As the complexity of our world increases, each of us will face a growing number of unfamiliar and challenging situations. The shift to a knowledge-based economy keeps progressing. The significant decisions we must make keep multiplying. People are needing to think critically more and more but with less and less time and information. In a world such as this, logical reasoning is a powerful skill that can help a person sort through the noise and think clearly. When faced with new and difficult questions, the experience of having solved hard problems with logical thinking can be the difference between a panicked "Where do I even begin?!" and a calm "Let's see where to begin."
For example, you might start by looking at the problem from different angles to see what's inside. Investigate further as you anticipate obstacles and how they might affect your analysis. Then build a mental map to help you navigate your way. What are the different paths you can take? As you develop a feel for the problem, divide it into more manageable pieces. Working your way through the pieces will likely require sideways thinking with creative approaches and capturing those tricky insights that flutter in and out of focus. Connect the dots as you build a way forward. When you've got all your pieces solved, glue them together for a complete solution!
People who learn to think logically are simply better equipped to analyze complex problems. From Brexit to antibiotic-resistant bacteria, unanticipated developments often lead to unprecedented situations that leave many smart, experienced people wondering what to do. Solving problems does not stop at the schoolhouse door. It is when you step into the "real world" that, if you are fortunate, the most interesting and difficult problems present you with opportunities throughout your life to make a meaningful difference. What will be in your child's toolbox when those opportunities arise?

---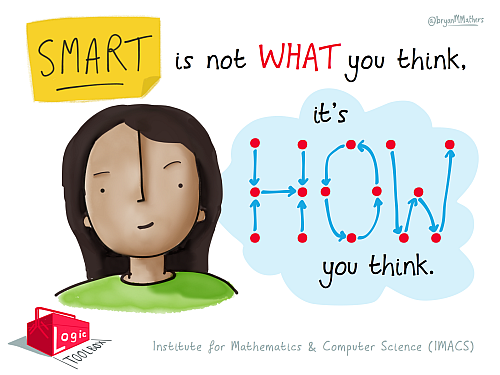 There was a time when the ability to faithfully recall information was a strong determinant of success. Now we have highly-sophisticated search engines and revolutionary chatbots that speak answers to your spoken questions. What you know and think is no longer the definitive measure of being smart. What matters now and in the future is how you make use of the vast knowledge that is readily available. The modern measure of being smart is in how you think.
Leverage and Extend Existing Knowledge
When it comes to knowledge, success today is more about whether you can combine and extend what is already known in order to address novel situations. For example, competitive business environments shift more rapidly than in the past. What worked yesterday no longer works today. As a result, companies have less need for employees to retrieve information or repeat past processes. Instead they have a growing need for people who can reconfigure knowledge to solve problems in real time. Being an encyclopedia of knowledge might make you a Jeopardy! champion, but in the information economy, if that is all you have to offer, it makes you obsolete.
Of course, you need to have some existing knowledge before you can extend it. But talented, young learners can often master the "what" quickly and thus need earlier and more frequent opportunities to explore deeply the "how" and "why". Parents and teachers can support these children by minimizing repetitive work and shifting learning toward activities that ask students to use what they know rather than show what they know.
There is still a meaningful way that existing knowledge by itself can help to develop thinking skills — by understanding how the knowledge came to be. In most educational settings knowledge is delivered as fully formed and tidy, which bears no resemblance to the reality of the non-linear struggles and strides that define the paths to new discoveries. Research shows that understanding the challenges that famous scientists faced motivates students to put forth greater effort on hard problems than merely knowing about the scientists' accomplishments. Another study focusing on teachers' knowledge of math history suggests that teachers who understand that mathematics is an active and creative field can help their students see math as a place for inventive problem-solving where questioning and investigating are highly valued.
Solve Problems but also Learn to Spot Them
Many education-focused organizations emphasize problem-solving skills. Such skills can be thought of on three broad levels. The entry level is to solve problems that are given to you with conventional approaches that are taught to you. At this basic level, success is a matter of how well you reproduce the steps that you have memorized. But as with knowledge, being smart today is about more than this simple kind of problem-solving.
The next level is to solve problems that are given to you with approaches that you try to construct yourself. This level requires a more sophisticated way of thinking because you will need to build on what you already know to come up with approaches that are new to you. To develop these kinds of problem-solving skills, you need more than your existing knowledge; you need analytical tools to make use of that knowledge. For example, you need to be able to see inside the larger problem to its component parts, match up what you know to these smaller problems, and then glue the solution together. Developing problem-solving skills at this level is an extended process best started when children are young. But doing so is well worth the investment because without this foundation, children cannot move on to the next level.
At the most sophisticated level, problem-solving starts with being able to identify problems and ask questions that are less apparent to others. Problem-spotting pushes thinking to the next level because it requires a critical eye toward the conventional and a forward-thinking mind about what the future will bring. This is the kind of thinking that is highly valued in university life and in a fast-paced, global economy because it is the engine for innovative ideas that move humanity forwards. Parents and teachers can plant the seeds for this highest level of problem-solving by creating an intellectual environment in which young people feel safe in both challenging conventional thinking and in having their thinking challenged.
Bright, young learners want more than to merely know what is known and do what has already been done. Satisfying their intellectual curiosity must include opportunities to do more than demonstrate mastery of existing knowledge and procedures. Talented students want to be smart by today's standards. Parents and teachers can support them by providing educational opportunities that leverage their knowledge and stretch their problem-solving skills.

Comments Off on Smart is Not What You Think. It's How You Think.
« Newer Posts
—
Older Posts »